Twelve Signs of 2021 – The Spirit of Water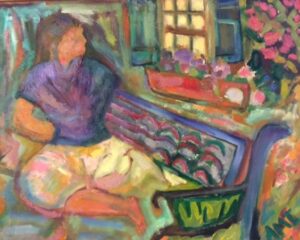 Settling into the water sign Cancer is like crawling into bed with a good book, dreaming in a garden or by the ocean, eating home-baked bread or tasting a blueberry muffin.
This month I tuned into Louis Armstrong in my art studio.  Lingering with him on a beautiful day he sang to me from his heart.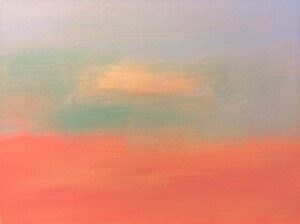 Love to me, is like a summer day
 If it ends, the memories will stay. Still, and warm, and peaceful, Now the days are getting long I can sing my summer song.
Cancer is ruled by the mysterious changeable Moon. The cycles of the moon are easy to follow. This past weekend the new moon signifying new beginnings occurred in its own sign of Cancer influencing our emotions, home, mothering,  nurturing, and memories.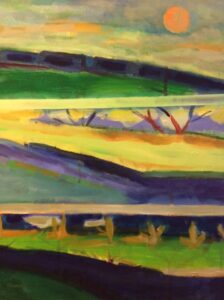 This week I remember a special lady that nurtured and brought the joy of music to folks of all ages. Elizabeth "Betty" Kelly was the music director of the Federated Church of Orleans where I worked as pastor of visitation in the nineties. On Wednesdays I went upstairs to the sanctuary to sing with Betty.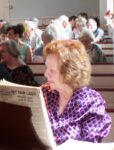 A Cultural Treasure
What I loved about Betty was her enthusiasm, spontaneity, and willingness to let me choose my favorite songs from the Great American Songbook regardless of how hard they were to sing. "Let out your Italian vowels!" she'd exclaim.
Whenever we met in the hallway she greeted me in full soprano voice. Larger than life, she was a cultural treasure and queen of Cape Cod. She graciously played at my wedding, a medley of Broadway tunes beginning with Bernstein's "Somewhere (There's a Place for Us)" and ending with the "Tarantella."

La Vie en Rose
Another glorious singer on Cape Cod is Pavia. Whether she is singing and playing spirituals on the piano or cabaret tunes on her accordion she personifies the depth and feeling that awakens our hearts.
To celebrate Bastille Day listen to Pavia perform Edith Piaf'.