Coming Alive: Mid-Winter Anticipation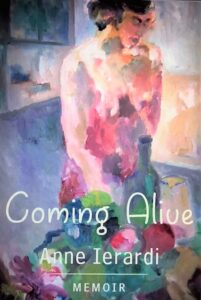 "Coming Alive" available by March 1st!
With anticipatory joy I look forward to a new year and the publication of my book by Shanti Arts. For two decades, I followed my star to create this memoir. Through its ups and downs, revisions upon revisions I found my voice. While I don't agree with Michelangelo that art is 99% perspiration and 1% inspiration it is at least 50 -50!
Epiphany in the Christian calendar is a session of realization,  announcing the birth of the Prince of Peace and the wisdom of following a star.
The truth is the world is pregnant with possibility however bleak mid winter appears. "What ifs?" My friend Priscilla wrote in her writing newsletter, "What could I do this year that I couldn't do last year?"
Epiphanies: Opening New Worlds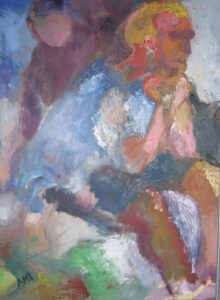 During my sabbatical in 2003, I signed up for a seminar on "Epiphanies."
The professor approached epiphanies from a literary point of view. I felt transformed by the extraordinary stories filled with pathos and beauty as members of the class revealed their souls. Two I especially remember: a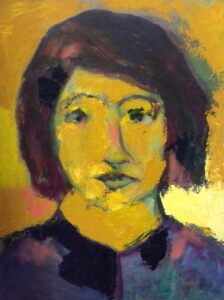 woman whose father kept dreaming up impossible work schemes to the point of burning their family's farm down. A white woman read passionately of her upbringing by a black woman who she adored only to have her mother send her away without explanation. Years later, she sought out the woman that "raised her" confessing the shame of how she had been treated.
While I knew the privilege of listening compassionately as a therapist, this was new. I began to write essays beginning to imagine my own book of epiphanies.
Something better was to come.
            Wade in the Water
God's going to trouble the Waters
One of the earliest epiphanies occurred during my last year of seminary in 1985 when my advisor, a former nun, counseled me to wade in the water to see how God might be calling me to become a minister. 

Coming Alive: A Memoir
My creative life weaves in and out of my daily life and work. While I can't control it, I can nurture it. Even when I  leave it for a while  I can never truly abandon it. Sometimes my work is private and introspective; at other times I come out and come alive outside my study and studio.
I trust that in 2022 we will be guided to follow our star and walk with others to witness their hopes and realizations.
Breathing in, I feel myself as a mountain.

Breathing out, I open myself to the Divine.
Thich Nhat Hahn, a prince of peace,
died this month.
In my 2021 Epiphany video
I began with his meditation.
Wishing you deep peace, Anne