Twelve Signs of the Zodiac: Libra – Appreciation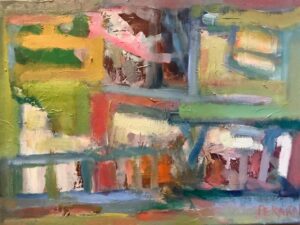 Musing on the sign of Libra I see the scales of justice, striving for balance and fairness. I hear Stevie Wonder's song "All in Love is Fair." Libra desires fairness in all things but love too? 
John Lennon, a very famous Libran implored us to "give peace a chance."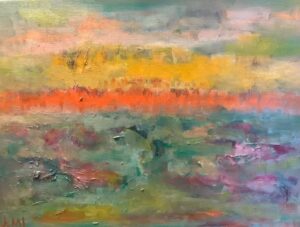 Yet, the word that most connects me to Libran energy is "appreciation."
Appreciation is a kind of gratitude expressed in painting or music, literature or  just Life at its fullest.
Eugene O'Neil – October 16, 1888
"Man is born broken. He lives by mending. The grace of God is glue."
Eugene O'Neill quotes the poet Baudelaire in his moving autobiographical play, "Long Day's Journey into Night. " One day I spotted a news clipping of Brian Dennehy and Vanessa Redgrave staring in the play. It inspired this painting: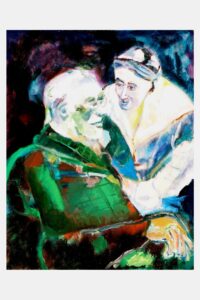 Be always drunken.
Nothing else matters: that is the only question.
If you would not feel
the horrible burden of Time
weighing on your shoulders
and crushing you to the earth,
be drunken continually.
Drunken with what?
With wine, with poetry, or with virtue, as you will.
But be drunken.
As it turns out Baudelaire was born under the passionate sign of Aries, opposite to the sign of Libra. I suspect his advice didn't do any good for O'Neil.
Appreciation of a Woman's Dream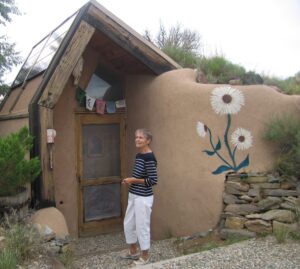 About ten years ago Judy and I spent a magical day in Taos, New Mexico.  We were in Santa Fe for a  conference "Creativity and Madness"  a dialogue between the arts and psychology.
A ministry colleague of mine, Rev. Betty Ann Lehmann, had relocated to Taos so I decided to get in touch.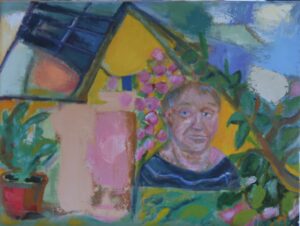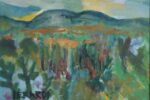 Betty Ann introduced us to the Harwood Museum of Art where she was a docent. There Betty Ann, beaming with quiet pride, ushered us into a room  of what appeared to be minimalist's canvases mostly in white. What was amazing is the profound spiritual quality of Agnes Martin's work. 
I learned recently that Betty Ann died in 2019. We met in the early nineties when I moved to Cape Cod. There were very few woman clergy at that time. She was an associate pastor at the Federated Church of Hyannis. She truly exhibited the positive qualities of Libra: loving, creative, and appreciative.
Giuseppe

 Verdi  – October 10, 1813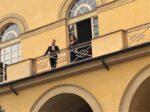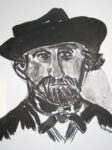 In the city of Parma they celebrate the artistry of Verdi with a festival. In 2018 we took a tour with "Artful Journeys" during the last day of the festivities. A group assembled under the balcony hoping we might get a glimpse of the singers to appear outside the opera house. Imagine the thrill when they came out and sang, "Libiamo ne' lieti calici."  "Let's drink from the joyous chalices where beauty blossoms!"
Listen to this rendition by Pavarotti (b.  October 12, 1935) and Nuccia Focile.