In July I was at Endicott College for the wonder-filled International Women Writers Guild Conference.  After waiting  two years due to the virus, I imagined a peaceful time walking along the beach there.  Instead,  overwrought by the heat and humidity I got in my car  and sought out a hairdresser at a Beverly salon. One more layer of my hair was removed but not before the room spun around from bending backward at the sink. The lady seemed to know all about the dizzies and brought me a cup of water.  Moving into an empty dorm room made me realize I am not a kid anymore as I lay on my back and contemplated how does one hang posters on a cement block wall?
Now that my book "Coming Alive" is released into the wider world and I am an official "prize-winning author," I am also a steward of the work. It is something I bring to the world but also something that has its own life apart from me.
Stewards of Divine Mysteries
The first sermon I wrote in seminary was "Stewards of the Divine Mysteries""
Think of us in this way: as servants of Christ and stewards of God's mysteries.  Moreover, it is required of stewards that they be found trustworthy.  1 Corinthians 4:1-2
Looking back at this carefully-crafted sermon I wrote under the awe-inspiring tutelage of Dr. Katie Cannon I am struck by the ways my faith,  wholistic ministry and creative life  unfolded with time.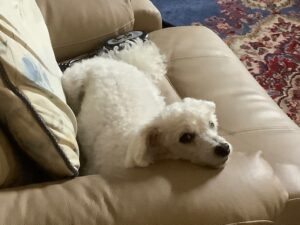 Let August be August
The dog days of August bring to mind the first step of being a steward is to surrender to life, to the Divine. Elaine, my sister colleague in ministry, wrote in an email, "Let August be August." A perfect mantra for me and I hope for you.  In the words of the Master of the Good Name, Baal Shem Tov:
"I was riding in a coach drawn by three horses, each of a different color, and not one of them was neighing. I could not understand why. Until the day we crossed a peasant on the road who shouted at me to loosen the reins. And all at once, the three horses began to neigh….for the soul to vibrate and cry out, it must be freed; too many restrictions will stifle it."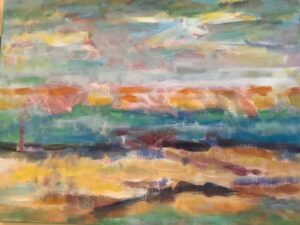 Dwelling in Possibility
Secondly, we are invited to wake up like Jacob who declared "Truly, Yahweh is in this place and I never knew it!" We dwell in the possibility that we are entrusted with the Divinity of each other!
The poet Anne Sexton describes the many pieces of God in herself:
  How many pieces? It feel like thousands, 
God dressed up like an old man staggering out of His shoes. God dressed up like a child, all naked, even without skin, soft as an avocado when you peel it.
And others, others, others.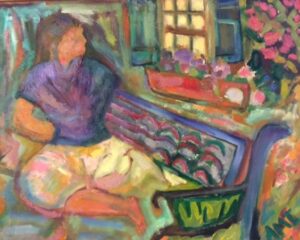 Finally, not having all the answers, we can lay our burdens down…with our hearts and minds full of love and oneness of purpose we will push beyond the voidness of a world needing answers to a world responsive to the Divine call.
Listen to the Zen poet:
One in All.  All in One-
If only this is realized,
No more worry about your not being perfect!
And the Living is Easy…
  Enjoy Pavia's Summertime & work from my recent Snow Library Art Exhibit in Orleans.