usin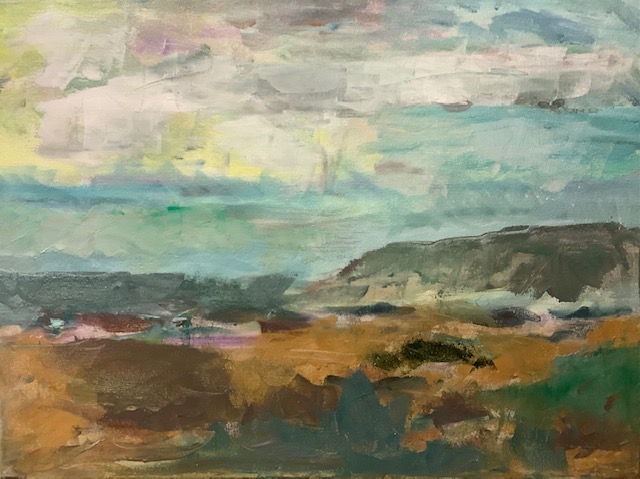 Your are invited to an Opening Reception
Thursday July 6, 4-6 pm 
Eastham Public Library
190 Samoset Rd. Eastham, MA
508-240-5950 
Exhibit runs July 1-July 28
(during library hours)
www.anneierardi.com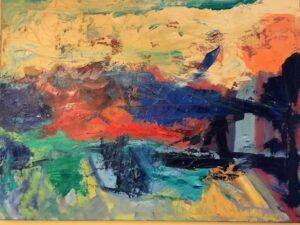 Wait or Create
In March of 2020 our familiar ways of living met a dead end as the virus invaded our lives while division and corruption dominated the news.
I had a choice. Wait or Create.
I climbed the stairs to my art studio with verve.  In spite of being perplexed as to what direction to take. I knew the paintings from my stand that I needed to revise – some I painted over while many I improved on with color, feeling, and intention.
In 2021 I delved into acrylic painting using  digital images of landscapes that I interpreted internally and listening to music. My monthly blogs introduced my new book "Coming Alive." Creating paintings to  blog increased my desire to work and share my new creations. Amazingly, my art and writing progressed in a mutual way.
Thank you all for engaging with my blog!  Hope to see you at the Eastham Art Opening!
Rooms of My Own
Fortunately, I had "rooms of my own" my painting studio, guitar studio, and writing study.  Zoom became a life-line to connect with friends and study classical & flamenco guitar from Minneapolis to Toronto to Ireland.
Asturias (Leyenda) by Isaac Albeniz
I have shared my art and writings on these blogs. Hope you enjoy a short Spanish guitar piece played on my flamenco guitar.